Our Heavenly Patron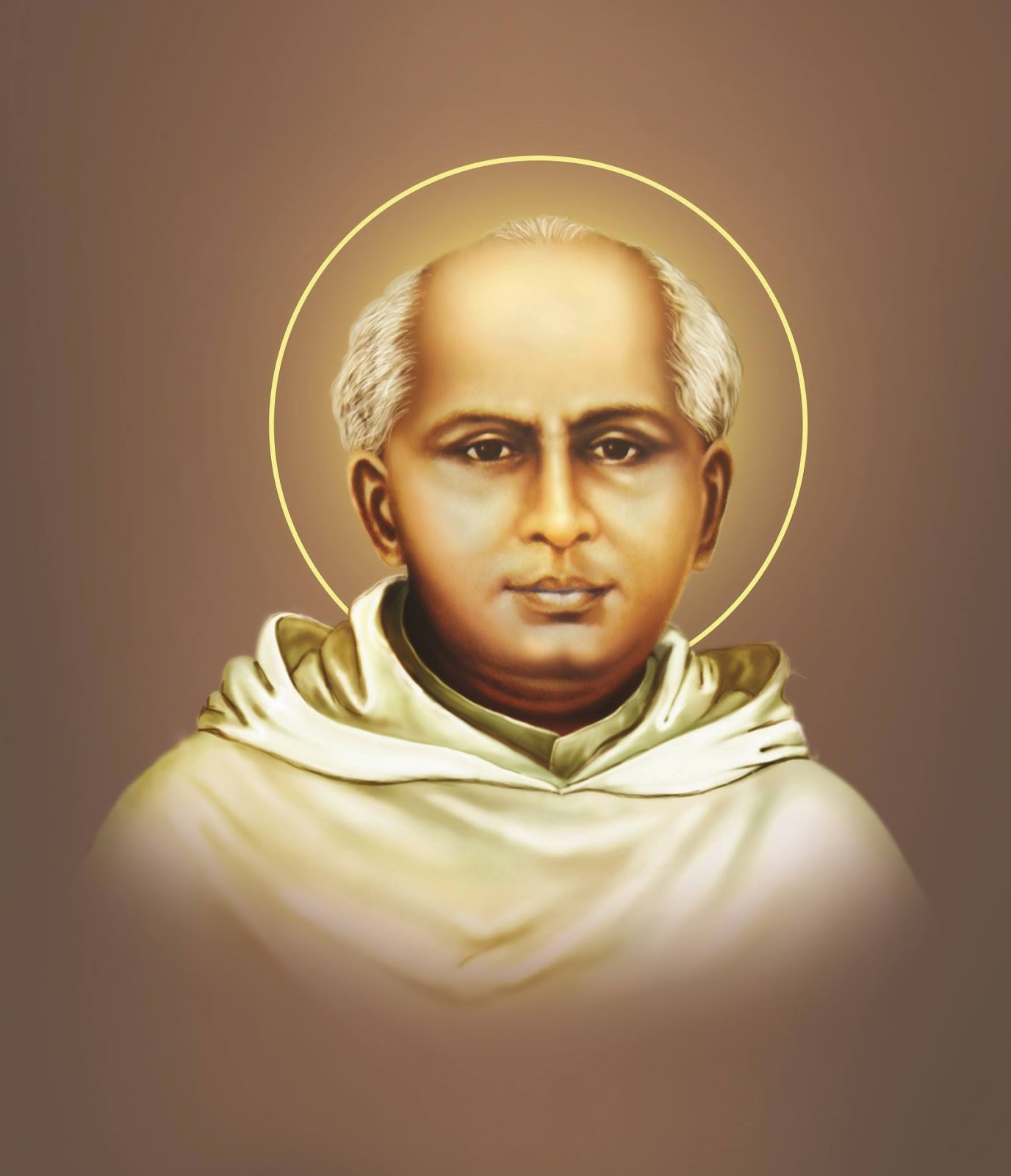 ST.KURIAKOSE ELIAS CHAVARA [1805 - 1871]
On the Arabian coast at Kainakary in Kuttanadu, in the diocese of Changanassery, Kerala, India Kuriakose Elias Chavara was born on February 10, 1805 as the sixth child of parents Kuriakose and Mariam. The Chavara family is believed to be the descendant of the Pakalomattom family, one of the four that claims descent from the time of St. Thomas at Palayur, central Kerala. On September 8, 1805 the child Kuriakose was dedicated to the Blessed Virgin Mary at the Marian Shrine in Vechoor. In the year 1818, he joined the Pallipuram seminary under the tutelage of Malpan Thomas Palackal. Frs. Thomas Palackal, Thomas Porukara and Kuriakose Chavara having the same motivation of starting a religious community life, had founded the congregation at Mannanam on May 11, 1831. This was the first indigenous religious institute for men in the Indian church of modern times, known now as Carmelites of Mary Immaculate (CMI).
Starting seven religious houses, besides the first one at Mannanam, in different parts of Kerala, the new congregation made great strides in the spiritual renovation in the Kerala Church. Seminaries for the education and formation of clergy, introduction of annual retreats for priests and laity, publishing house for the propagation of Catholic doctrine and social information, home of charity for the destitute and dying, special attention to start catechumenates, schools for the general education, were the few activities initiated under the leadership of Kuriakose Elias Chavara. The Sanskrit School he started in 1846 at Mannanam and his mandate to start schools attached to every church in 1864, made tremendous changes in the educational scenario of Kerala.
Chavara spent his last days at Koonammavu. On January 3, 1871 at 7:30 in the morning he calmly slept in the Lord. His mortal remains were later transferred from Koonammavu to Mannanam in 1889 and were venerably entombed in St. Joseph's Monastery church. On April 7, 1984, Pope John Paul II solemnly declared Chavara, Venerable, evaluating the heroic virtues of the Servant of God. On February 8, 1986, during his historic visit to Kottayam, Kerala, Late Pope John Paul II, raised Venerable Kuriakose Elias Chavara to the honors of the Altar declaring him the 'BLESSED'. Kuriakose Elias Chavara was declared a Saint on 23rd November 2014 by his Holiness Pope Francis.