Campus Tour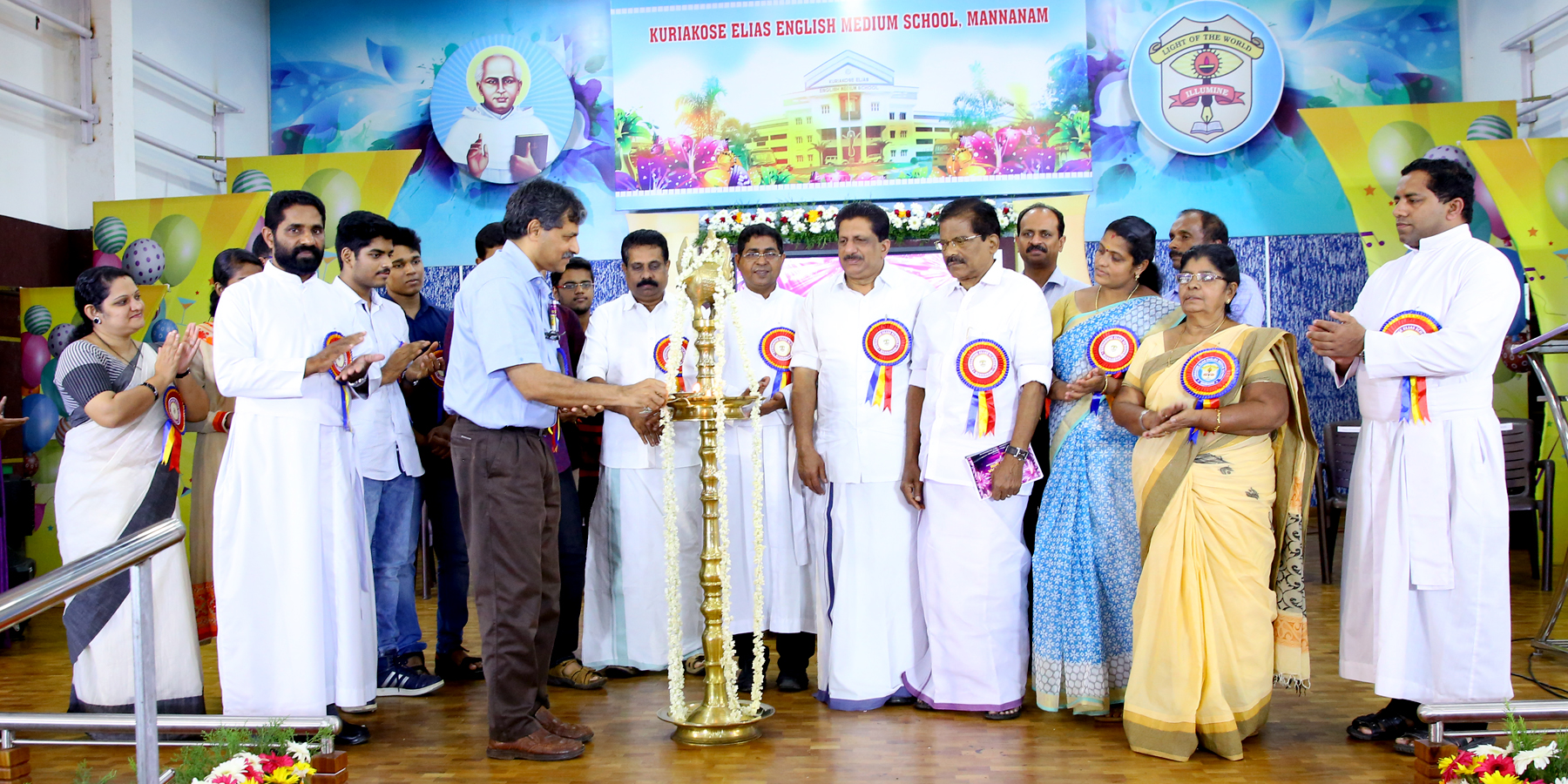 EXCELLENTIA KEEMS 2018
12TH POPE JOHN PAUL II MEMORIAL AWARDS CEREMONY AND COMMEMORATIVE SPEECH
12th Pope John Paul II Memorial Awards Ceremony and Commemorative speech was held at KE School Mannanam on 30th June 2018. Shri. Justice (Retd) P.Sathasivam (Hon'ble Governor of Kerala) inaugurated the event and presented the awards. Our Principal Rev. Fr. James Mullassery CMI received the award for Excellence in School Education.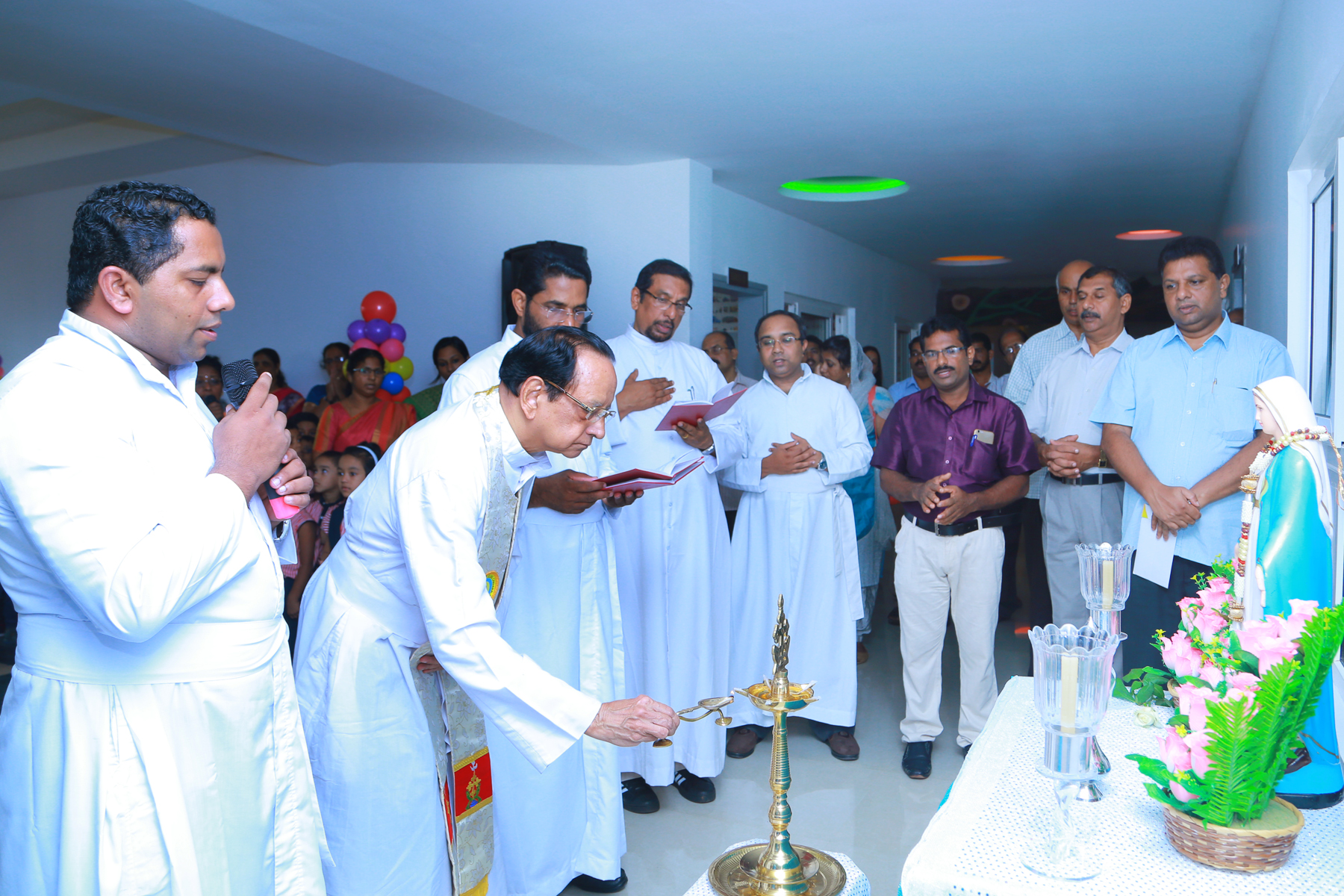 KG BLOCK BLESSING
The KG New Block Section Blessing was done by Rev.Fr. Kuncheria Pathil (Former Provincial of St. Joseph Province TVM) Rev. Fr. Mathew Arekalam CMI (Director of Carmel Engineering College Punnapra),Rev. Fr. George Mathew Karoor (ASISC Kerala region Secretary & Treasurer ) ,Rev. Fr. James Mullassery CMI, Rev Fr. Xavier Ampatt were Present.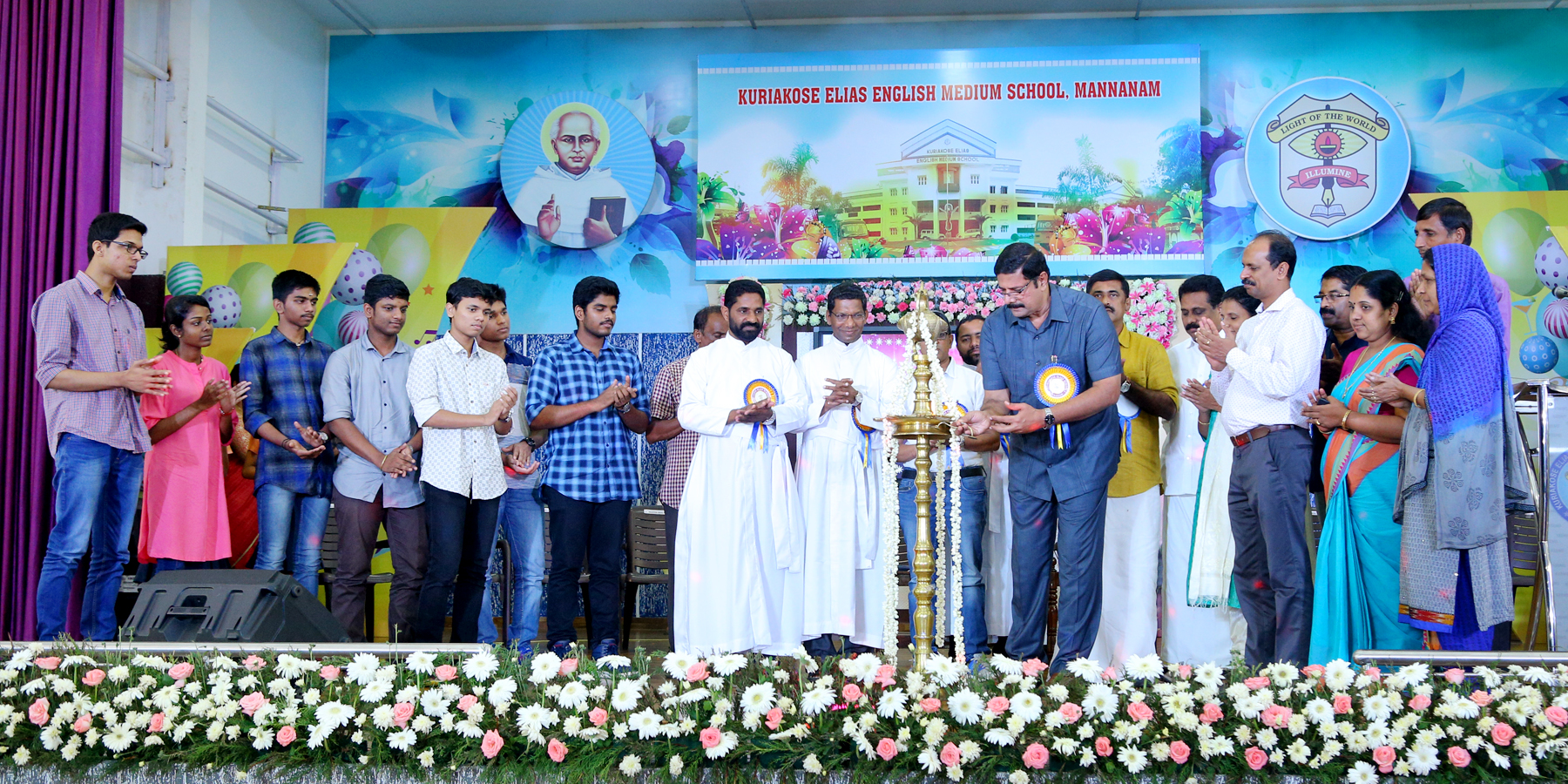 DAWN 2018
Plus one opening ceremony and the merit day was celebrated at KE School on 21st June, Thursday. Dr Ruble Raj, former Principal Marian College , Kuttikkanam was the chief guest of the day. The various board examinations toppers were also honored on the occasion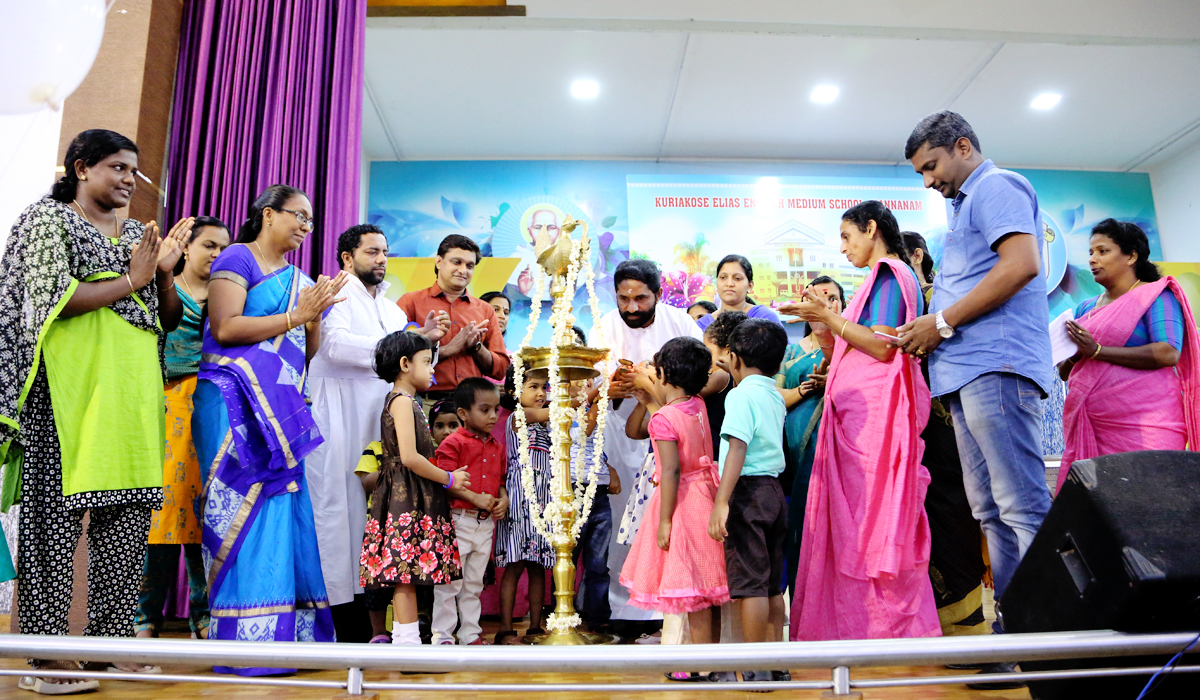 KG-OPENING 2018
Pre-school and kindergarten students stepped into the campus On 11th June, Monday. Along with the re-opening ceremony, "Lighting the Njanajyothy"; lighting the flames of wisdom and knowledge was also held. The KG block was beautifully decorated with flowers and balloons. Dignitaries on the stage were Fr. James Mullassery CMI, Principal, Rev Fr. Xavier Ampatt CMI, Vice Principal, and Mrs. Suman Anil (HM, KG). Colourful entertainment programmes were presented by the kids of KE.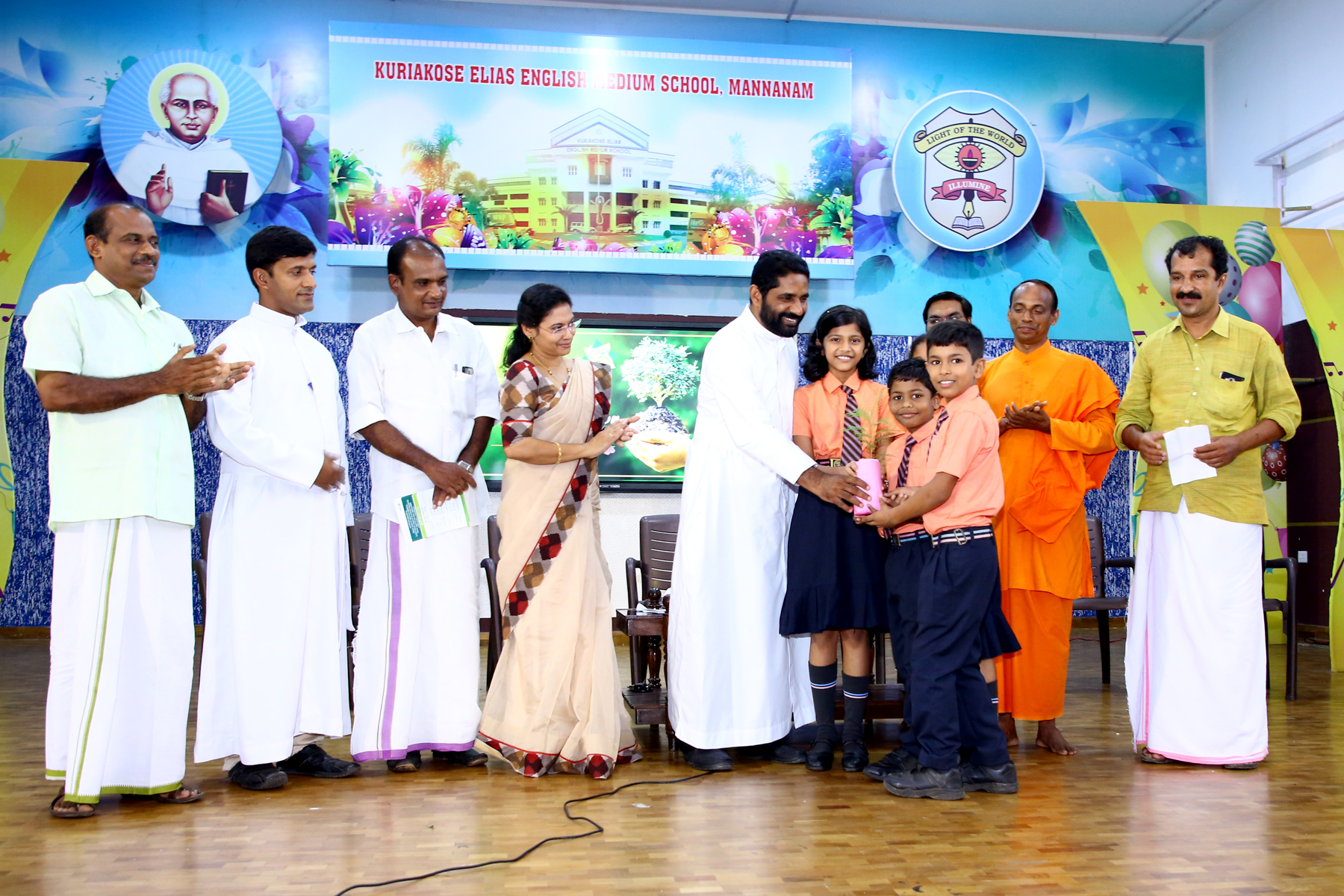 WORLD ENVIRONMENT DAY - 2018
KE School observed the World Environment day on 5th June. A Special assembly was conducted and Prof. Mini Sebastian, (Malayalam Dept, DevaMatha College, Kuravilangad) took one hour class for the students of UP & HS Section. The Class mainly focused on creating an awareness among the students to protect nature for future. After the assembly, the students were distributed saplings to be planted at home. The Environment day celebration at KE was arranged in co-operation with the Upper Kuttanad Vikasana Samithy, Inaugurating 'Haritha Keralam' on the occasion. Swami Jana Mohan Tapaswi (Santhigiri Ashram) graced the occasion with his eminent presence.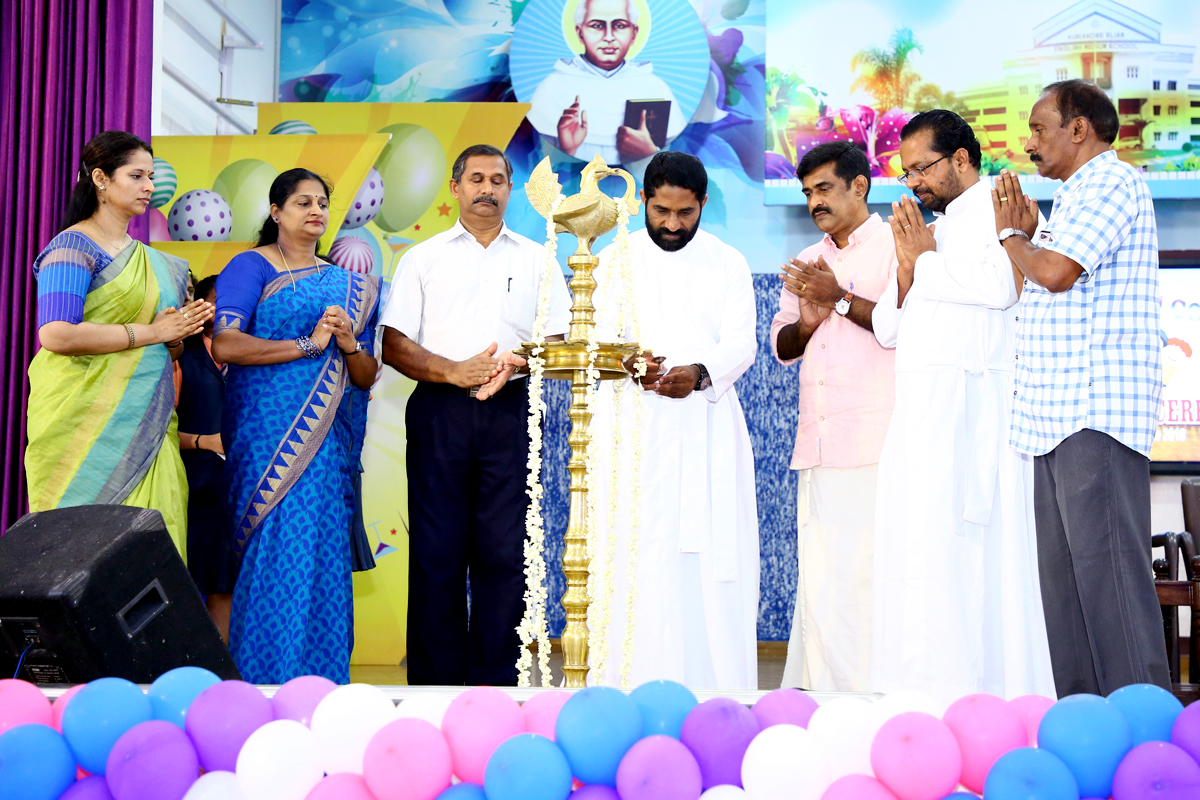 SCHOOL RE-OPENING 2018
School Re-opening day ceremony was held on 4th June 2018 at 10.30 am in the School Auditorium. 'Njanajyothy'- Flames of wisdom & Knowledge was lighted by Rev. Fr James Mullassery CMI Principal in the presence of Rev.Fr. Sibichen Kalarikkal CMI, Chief guest of the day. PTA President Sri. Jomy Mathew also extend his valuable presence. The re-opening day's ceremony was concluded with the Holy Mass at 11.30 am.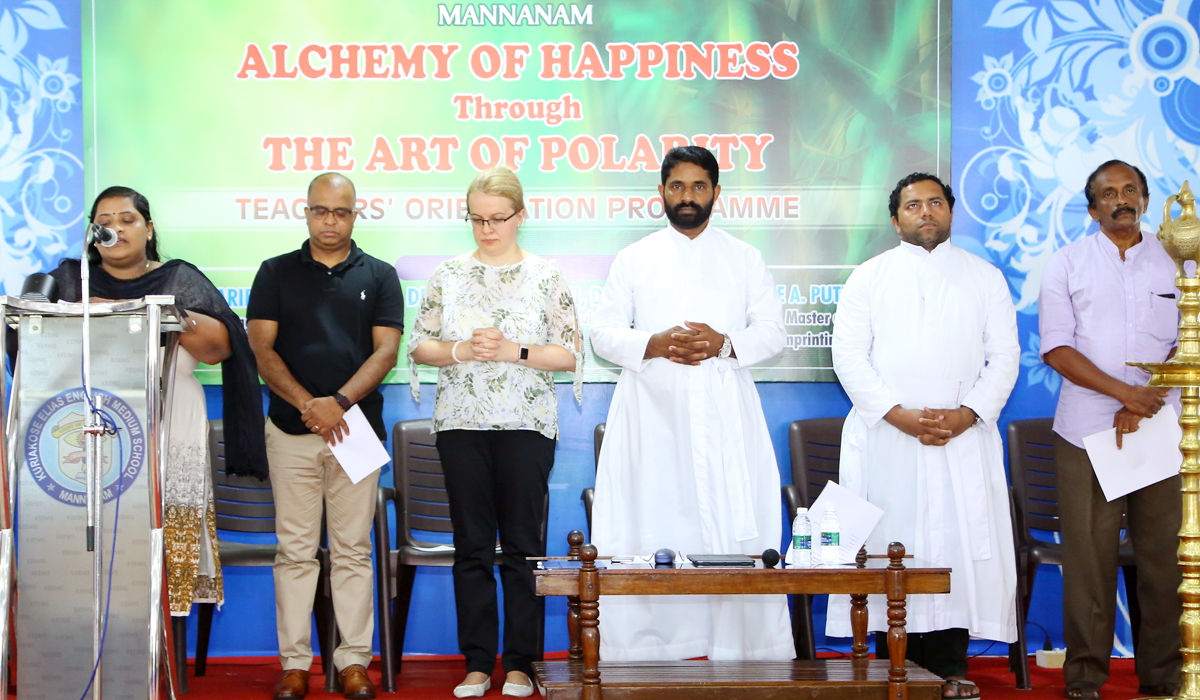 TEACHER'S ORIENTATION PROGRAMME
The Faculty members of KE School attended one day Orientation class on "Alchemy of happiness through the art of polarity". Sessions were handled by Dr. Shibu M Karippai and Dr. Teresa Karippai along with George Puthoor, Chartered Counsellors and Psychologists,UK.